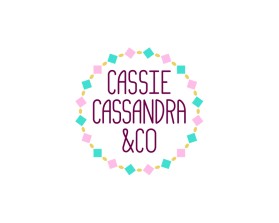 Congrats to Rehan for submitting the winning entry
Logo Design Contest for
CassieCassandra&Co
by cassiedavis81
45CREATIVES
102ENTRIES
6008CONTEST VIEWS
$210.00PRIZE AWARDED
Company or website name
CassieCassandra&Co
Slogan or Tagline
Beaded Jewelry For Any Occasion!
Describe your company and organization and target audience
I make Beaded Necklaces, Bracelets and Accessories for little princesses to make them feel like they are in a fairy tale! I started making these items for my little girls and when people began asking me to make them for their little ones, the idea popped into my head to start my business .
FULL CREATIVE BRIEF
START YOUR OWN
CREATIVE CONTEST
Fast - see designs in hours
Awesome - choose from dozens of custom designs made just for you
Affordable - We have packages priced for budgets of all sizes
LAUNCH A CONTEST