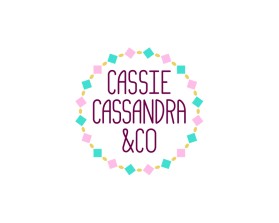 Logo Design Contest
CassieCassandra&Co
by cassiedavis81
Contest received 102 entries and the contest holder has awarded a winner.
Company or website name
CassieCassandra&Co
Slogan or Tagline
Beaded Jewelry For Any Occasion!
Describe your company and organization and target audience
I make Beaded Necklaces, Bracelets and Accessories for little princesses to make them feel like they are in a fairy tale! I started making these items for my little girls and when people began asking me to make them for their little ones, the idea popped into my head to start my business .
The design should have the following
The logo needs to appeal to kids and moms looking to buy accessories for their little princesses! It needs to be eye catching and jump off the page! Colors like Bubble gum Pink, Turquoise, Bright Purple, White! Anything that may look like beads or anything beaded would be great!
This logo will be used for
Online (Website, facebook etc.)
Print (business cards, letterheads, brochures etc.)
Merchandise (mugs, t-shirts etc.)
Signs (including shops, billboards etc.)
Colors to use in the design
Bubble Gum Pink
Turquoise
Bright Purple
White


Briefly describe your contest
Design me a eye catching logo that is Bright and Colorful, and will jump off the page for my business that makes Necklaces, Bracelets, and Accessories