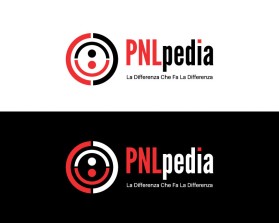 Logo Design Contest
PNLpedia
by simone.micheletti
Contest received 71 entries and the contest holder has awarded a winner.
Company or website name
PNLpedia
Slogan or Tagline
La Differenza Che Fa La Differenza
Describe your company and organization and target audience
My company is an NLP training and coaching company. NLP is the art of using the brain to achieve desired results, goals and dreams.
Target audience for the training (the main business as of now) are new and existent (Italian speaking) coaches that would like to integrate NLP in their skillset.
Target audience for the coaching (less developed business) are people that want to achieve personal goals.

Reference about fonts and colours are in the website: www.pnlpedia.com
The design should have the following
Clear style, concise, brain/mind/neurons. Color: should contain #ff2828

Since the tagline is "The difference that makes the difference", the logo should be creative and different in the market.
This logo will be used for
Online (Website, facebook etc.)
Print (business cards, letterheads, brochures etc.)
This design should not have this in the entries
NO light bulb
Colors to use in the design
#ff2828 (red)
Briefly describe your contest
Logo for a modern coaching/NLP training company