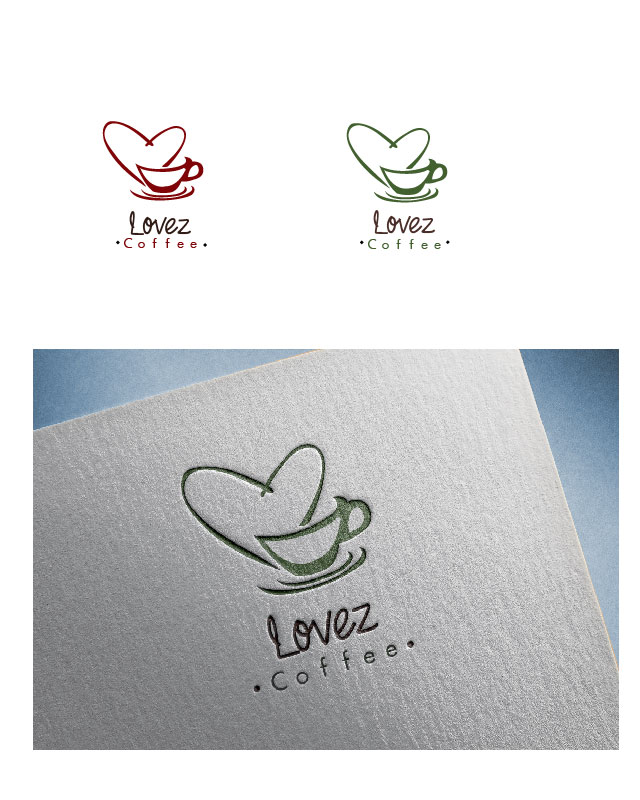 Congrats to Lazuli0 for submitting the winning entry
Logo Design Contest for
LOVEz Coffee
by 1bean
24CREATIVES
49ENTRIES
5046CONTEST VIEWS
$50.00PRIZE AWARDED
Company or website name
LOVEz Coffee
Slogan or Tagline
When Flavour Matters
Describe your company and organization and target audience
Our Company
Our vision:
From Day 1, we're driven to be the most people centric global company in our industry. We measure success by the way we touch the lives of our customers, our associates and our stakeholders.

LOVEz offers a unique coffee experience. We AIR ROAST all our beans using hot air. The result is a smooth flavourful tasting coffee without the burnt smell or bitter taste common in drum roasted beans. We air roast our beans in small batches and ship the air roasted beans within 24 hours or less of roasting. When Flavour Matters: coffee flavour decays significantly within 7-10 days of roasting.

Due to a complicated supply chain, fresh drum roasted coffee delivered to customers in small independent coffee shops (& large well known brands) is rare. Many coffee consumers have never tasted perfectly roasted coffee.

Target Audience
Our target audience is a person who enjoys freshly roasted coffee. Our target audience is looking for a great coffee tasting experience, is prepared to pay a little extra to have the coffee delivered to their home.
The target customer owns a French Press, coffee bean grinder and a regular drip coffee maker. Some customers may have a home espresso machine capable of steaming/warming milk; this allows them to create lattes, cappuccinos and a host of other hot coffee beverages.

FULL CREATIVE BRIEF
START YOUR OWN
CREATIVE CONTEST
Fast - see designs in hours
Awesome - choose from dozens of custom designs made just for you
Affordable - We have packages priced for budgets of all sizes
LAUNCH A CONTEST