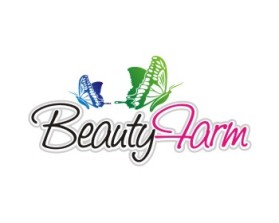 Logo Design Contest
Beauty Farm Hannover
by eugen3000
Contest received 103 entries and the contest holder has awarded a winner.
Company or website name
Beauty Farm Hannover
Slogan or Tagline
We dont know yet, maybe you have an good idea?
Describe your company and organization and target audience
Like mentioned above maybe many circles as a font would be good, but really dont know.
The design should have the following
The font maybe you can design one with many circles (dont know the right word in english, sorry). Maybe in two colours for "Beauty" like black and "Farm" in pink. It can look BeautyFarm or Beauty Farm depends how it will look like after design.
This logo will be used for
This design should not have this in the entries
Mostly women who cares about their looking. Also some men, but still mostly women who want to relax with a massage or look more beauty after cleaning their face for example.
Colors to use in the design
No
Briefly describe your contest
Logo for cosmetic studio