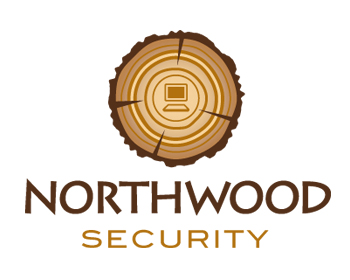 Comments for entry # 61636 dbsanders
Aug 28, 2009 07:08 PM
Still loving this one. In fact it's my favorite. Can we try something? Maybe make the log smaller and to the left of the text, so the logo is more horizontal instead of square? Also I thought of bending the text around the top (Northwood) and bottom (Security) of the log, but not sure if that will work well. dbsanders
Aug 26, 2009 07:08 AM
Very interesting and original. No suggestions for improvement, looks cool. farmboy
Aug 26, 2009 06:08 AM
I wanted to create a unique logo that combines a visual element that relates to your company name while expressing what your business does. The rings of the tree represent protection around the computer or network blocking unauthorized access. I can make typeface changes if you prefer, but I think this one is a good fit.
Browse other designs from this Logo Design Contest