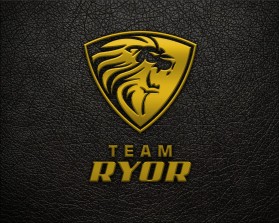 Congrats to Moderat for submitting the winning entry
Logo Design Contest for
Team RYOR
by MJTowler
9CREATIVES
45ENTRIES
9,259CONTEST VIEWS
$50.00PRIZE AWARDED
Company or website name
Team RYOR
Describe your company and organization and target audience
We are a Network Marketing Team working in the wellness space. Most of us are over the age of 35 and are working to take charge of our financial future by building an additional stream of income.

To Run Your Own Race is to have the time and financial freedom to do what you want when you want. Our target audience is adults 35 and over seeking to take charge of their lives.

The race is not always to the swift... We are a team of entrepreneurs who have decided once and for all to take charge of our own lives. We are working hard to leave the "rat race" and to finally run our own race! We are tenacious in our pursuit of our goals.
FULL CREATIVE BRIEF
START YOUR OWN
CREATIVE CONTEST
Fast - see designs in hours
Awesome - choose from dozens of custom designs made just for you
Affordable - We have packages priced for budgets of all sizes
LAUNCH A CONTEST