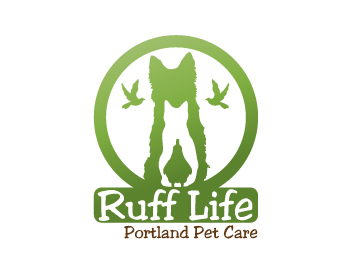 Comments for entry # 545436 rufflifepdx
May 30, 2012 03:05 PM
I'm leaning heavily towards this as my new logo :) I've gotten feedback from my people, and consensus is they like the cat without the tail, and the whole thing without the paw print. I'd still like to see the color scheme adjusted slightly so that the ring and animals and bottom line are brown (similar to entry# 545167), just as a comparison. Thanks!! rufflifepdx
May 30, 2012 06:05 AM
This is my favorite color scheme of this design! And my favorite chicken :) Could I see these colors but how the very first one was, so that the color of 'portland pet care' was the same as the ring.... either brown or green. Also, I'm wondering if you could make the cats tail visible, perhaps negative space inside the outer circle? And one final thing, could you include my paw logo to the left of 'portland pet care'? Maybe increase the font size just a tiny bit so that the paw fits just right in there. Thanks!!
Browse other designs from this Logo Design Contest