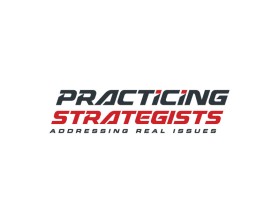 Congrats to nsdhyd for submitting the winning entry
Logo Design Contest for
Practicing Strategists [A short form of the company name PRACSTRATs is frequently used]
by Swanand
46CREATIVES
131ENTRIES
4,700CONTEST VIEWS
$200.00PRIZE AWARDED
Company or website name
Practicing Strategists [A short form of the company name PRACSTRATs is frequently used]
Slogan or Tagline
Our current Tagline is Addressing Real Issues
Describe your company and organization and target audience
The company was founded in 2009 and focused on providing Go to Market, India Entry, and Technology adoption services to foreign MNCs in wireless and satellite communications space.
The company transitioned itself into a research and consultancy provider in the entrepreneurship and Innovation space starting 2014 onwards.
The company provides mentoring and consulting to start-ups as well as executive training and Consulting to educational institutions and corporate customers.
The company intends to launch research tools in the Entrepreneurship and Innovation domain which can be useful to individuals and organizations to understand their entrepreneurial and innovation quotient.
FULL CREATIVE BRIEF
START YOUR OWN
CREATIVE CONTEST
Fast - see designs in hours
Awesome - choose from dozens of custom designs made just for you
Affordable - We have packages priced for budgets of all sizes
LAUNCH A CONTEST