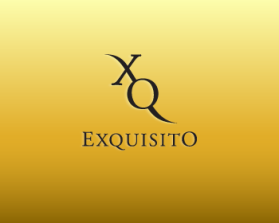 Congrats to NidusGraphics for submitting the winning entry
Logo Design Contest for
Exquisito
by Dionysos
53CREATIVES
312ENTRIES
22375CONTEST VIEWS
$300.00PRIZE AWARDED
Company or website name
Exquisito
Slogan or Tagline
No information provided.
Describe your company and organization and target audience
Exquisito is an importer of luxury and premium wines and other gourmet items mainly from Spain. Our goal is to promote Spanish cuisine and to offer high quality products to restaurants, wine shops, and individual customers. Concurrently, Exquisito sells and implements restaurant management software application for automated order-taking, billing, stock management etc. Exquisito runs a website featuring gourmet e-shop, Spanish recipe section, and software application section.
FULL CREATIVE BRIEF
START YOUR OWN
CREATIVE CONTEST
Fast - see designs in hours
Awesome - choose from dozens of custom designs made just for you
Affordable - We have packages priced for budgets of all sizes
LAUNCH A CONTEST