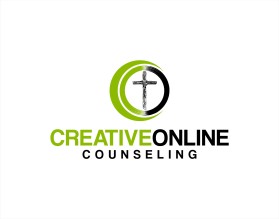 Congrats to danni22 for submitting the winning entry
Logo Design Contest for
Creative Online Counseling
by CreativeOnlineCounseling
28CREATIVES
141ENTRIES
18,752CONTEST VIEWS
$150.00PRIZE AWARDED
Company or website name
Creative Online Counseling
Slogan or Tagline
Personalized Christian Counseling Online
Describe your company and organization and target audience
We are a group of LPC Counselors. We are all experienced and are expanding our trade into online counseling. We see counseling as an art, requiring an intuitive kind of creativity. We state that Creativity Brings Positive Change.

Our home page states: Creative's platform is closed and goes with you. Today's technology is astounding, so take advantage of it....Access your counseling room privately 24/7 to communicate privately with your therapist using asynchronous messaging, audios, videos, and email.

There is also a statement: By applying integrative approaches and techniques, we will design a plan tailor-made JUST FOR YOU.

We are not exclusively for Christians, however, our foundational belief is Christian. We welcome anyone, equally. Because of our license restrictions, we can only operate, at this time in Texas or out of the country.
FULL CREATIVE BRIEF
START YOUR OWN
CREATIVE CONTEST
Fast - see designs in hours
Awesome - choose from dozens of custom designs made just for you
Affordable - We have packages priced for budgets of all sizes
LAUNCH A CONTEST