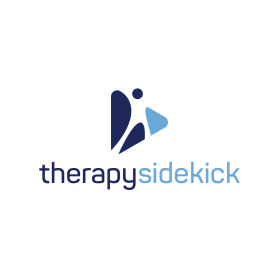 Congrats to jasqui for submitting the winning entry
Logo Design Contest for
Company: Therapy Sidekick. URL: therapysidekick.com
by terry25110
31CREATIVES
96ENTRIES
9136CONTEST VIEWS
$150.00PRIZE AWARDED
Company or website name
Company: Therapy Sidekick. URL: therapysidekick.com
Slogan or Tagline
don't have one yet.
Describe your company and organization and target audience
In the clinic, physical therapists (PTs) and other rehab specialists provide exercises patients may do to improve strength, improve function, or reduce pain. Almost always, therapists provide their patients a 'Home Exercise Program', or HEP, to maximize gains earned by patients. A HEP is an exercise program patients are to do outside the therapy clinic. The HEP is perhaps the most important component of a speedy recovery.
There will be 2 users (targets) my website will be targeting. 1) The therapists / clinicians that will be providing HEPs to their patients, and 2) the patients that will perform the HEP that therapists have prescribed to them.
Unique to this HEP delivery system compared to already established HEP delivery systems: this is a custom, follow-along video program that essentially makes it brain-dead for patients to use. With the software I've created, patients no longer need to keep track of number of reps completed, hold times, or good pacing times... that's a thing of the past when patients follow along with their sidekick.
FULL CREATIVE BRIEF
START YOUR OWN
CREATIVE CONTEST
Fast - see designs in hours
Awesome - choose from dozens of custom designs made just for you
Affordable - We have packages priced for budgets of all sizes
LAUNCH A CONTEST