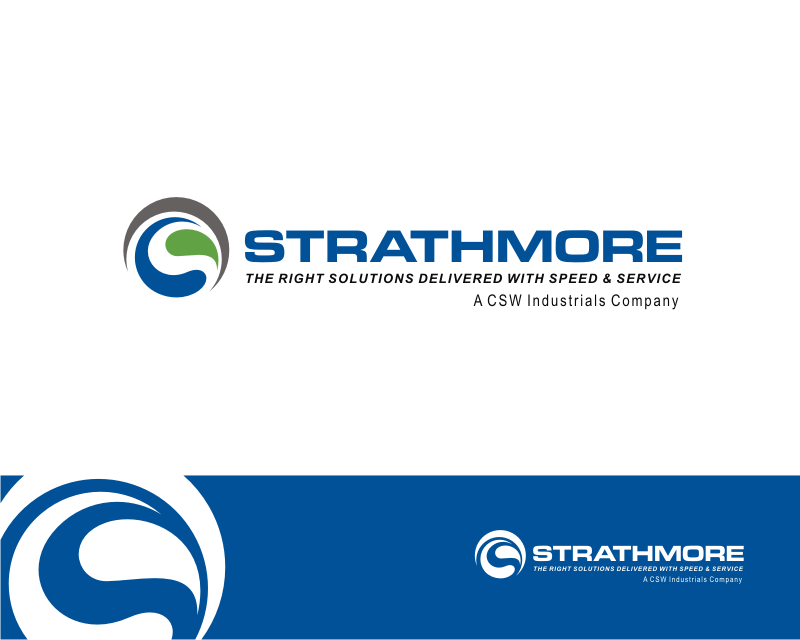 Congrats to pingpong for submitting the winning entry
Logo Design Contest for
Company Name: Strathmore , Website: www.strathmoreproducts.com
by Strathmore Marketing
74CREATIVES
324ENTRIES
32849CONTEST VIEWS
$250.00PRIZE AWARDED
Company or website name
Company Name: Strathmore , Website: www.strathmoreproducts.com
Slogan or Tagline
"The Right Solutions Delivered with Speed & Service"
Describe your company and organization and target audience
Strathmore Products is an industrial high performance protective coatings, sealants and adhesives manufacturing company that provide specified, high performance asset protection technology, solutions and services to various industrial markets. Focus markets include Oil&Gas, Marine, Specialty OEM, Industrial, Rail, and Wind Power.
Our company markets to engineers, metallurgist, corrosion engineers, project managers, specialty OEM's, Contractors and consulting engineers. The sales of our products, solutions and services are a technical sale. Think of our products as heavy duty, tailor made/customized paint products for industry. Strathmore Products is a company that has been in business since 1942 and the name Strathmore Products and logo needs a fresh new look to fit our new strategy which is "The Right Solutions Delivered with Speed & Service." Please review the website www.strathmoreproducts.com. We will take away the "Products" in the Strathmore Products NAME. Moving forward it will be just "Strathmore." We believe that keeping the PRODUCTS portion in our name is confusing and sounds like we sell hair products or cosmetics, when in fact we do not. We are an industrial company and we would like to convey a new fresh, technical look. When reviewing our website, you will notice our current logo that is the Strathmore "S" in Strathmore Products. Our idea is that we want to keep the blue and orange company colors, and we like the "S", but we want to update the "S" and give the "S" in our new logo some action and technology to it. We would like it to represent our new strategy which includes "SPEED."
FULL CREATIVE BRIEF
START YOUR OWN
CREATIVE CONTEST
Fast - see designs in hours
Awesome - choose from dozens of custom designs made just for you
Affordable - We have packages priced for budgets of all sizes
LAUNCH A CONTEST