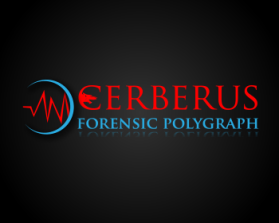 Congrats to ovidius for submitting the winning entry
Logo Design Contest for
Cerberus Forensic Polygraph
by klb2014
18CREATIVES
119ENTRIES
19,777CONTEST VIEWS
$175.00PRIZE AWARDED
Company or website name
Cerberus Forensic Polygraph
Slogan or Tagline
No information provided.
Describe your company and organization and target audience
The company focus is a credibility assessment consultant service. The company utilizes interview, polygraph and psycho-physiological assessments to determine the credibility of information provided by individuals. The goal of the consultant will to be to provide assessments which along with other factors which will help guide decision makers to viable decisions regarding future actions or strategies. The target audience will be the legal profession (both civil and criminal); the law enforcement community and; the corporate environment with regard to security, control of corporate resources, and/or proprietary information.
FULL CREATIVE BRIEF
START YOUR OWN
CREATIVE CONTEST
Fast - see designs in hours
Awesome - choose from dozens of custom designs made just for you
Affordable - We have packages priced for budgets of all sizes
LAUNCH A CONTEST