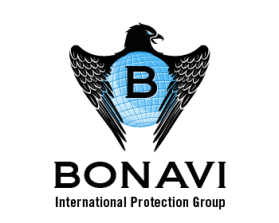 Congrats to borzoid for submitting the winning entry
Logo Design Contest for
Bonavi International Protection Group LLC
by fergusb1
14CREATIVES
62ENTRIES
17,505CONTEST VIEWS
$150.00PRIZE AWARDED
Company or website name
Bonavi International Protection Group LLC
Slogan or Tagline
No information provided.
Describe your company and organization and target audience
Commonly referred to as "body guards", our protection professionals draw from decades of experience in corporate, law enforcement, federal agencies and military backgrounds. Understanding that protecting an individual requires more than surrounding them with well-trained agents, our protection professionals rely on advance work and threat assessment to identify potential risks – preventing an incident before it occurs. They have provided highly visible protection details for the wealthiest, most powerful individuals and corporations in the world, in addition to those who simply have increased vulnerability in their communities. These highly trained protection professionals are also capable of providing discrete, practically undetectable protection for corporations, individuals and families who desire peace of mind. Whether in a corporate setting, residential setting, or traveling domestically and abroad, protection agents allow our clients to tend to their business uninhibited by safety details and distractions.
FULL CREATIVE BRIEF
START YOUR OWN
CREATIVE CONTEST
Fast - see designs in hours
Awesome - choose from dozens of custom designs made just for you
Affordable - We have packages priced for budgets of all sizes
LAUNCH A CONTEST