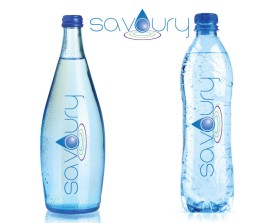 Logo Design Contest
savoury
by ruddy
Contest received 77 entries and the contest holder has awarded a winner.
Company or website name
savoury
Slogan or Tagline
pure jamaican spring water
Describe your company and organization and target audience
savoury is a new spring water company target market is in the UAE
The design should have the following
purity natural health and wellness cleanliness great taste
This logo will be used for
Online (Website, facebook etc.)
Print (business cards, letterheads, brochures etc.)
Merchandise (mugs, t-shirts etc.)
Signs (including shops, billboards etc.)
Television/screen
This design should not have this in the entries
No information provided.
Colors to use in the design
blue white green purple grey
Briefly describe your contest
No information provided.