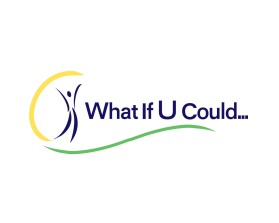 Congrats to christine for submitting the winning entry
Logo Design Contest for
What If U Could...
by jcosentino
24CREATIVES
124ENTRIES
7344CONTEST VIEWS
$125.00PRIZE AWARDED
Company or website name
What If U Could...
Slogan or Tagline
No information provided.
Describe your company and organization and target audience
I need a logo designed. We are looking for something with the slogan "What If U Could" in it. We help people with Physical, Financial, Personal, and Environmental Wellness. We help people create a Plan "B" for their life. Think of the possibilities in "What If U Could"....... Be healthier, out of debt, have time for family, do more things for others, help the environment, save money, have more time freedom.... These are the types things we do in our business. The final design should get people thinking about the possibilities that could exist for them. It should make them Think and Be Curious. We enhance lives.
FULL CREATIVE BRIEF
START YOUR OWN
CREATIVE CONTEST
Fast - see designs in hours
Awesome - choose from dozens of custom designs made just for you
Affordable - We have packages priced for budgets of all sizes
LAUNCH A CONTEST