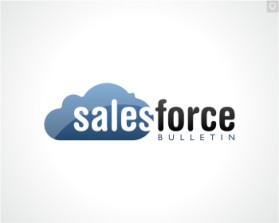 Logo Design Contest
Salesforce Bulletin [emedia]
by contentsam
Contest received 233 entries and the contest holder has awarded a winner.
Company or website name
Salesforce Bulletin [emedia]
Describe your company and organization and target audience
B2B lead generation services for marketing managers.
The design should have the following
We need a logo for our Salesforce Bulletin email bulletin, used to distribute related written & video content to readers in sales & marketing management. It should vaguely remind viewers of the Salesforce.com logo without appearing like it. We'll use it as a header on an email bulletin and on our website. Logo should be wider than taller. Our core logo should be 300px wide x 50 px high. A 2nd version should be 200px wide x 30 px high. We also need any image used within the logo separate from any text. Finally, any text needs to be in a web safe font. Final deliverables should be bitmap files.
The name of the logo should be Salesforce Bulletin.
This logo will be used for
Online (Website, facebook etc.)
This design should not have this in the entries
No information provided.
Colors to use in the design
The same blue as Salesforce.com, white
Briefly describe your contest
Salesforce Bulletin logo