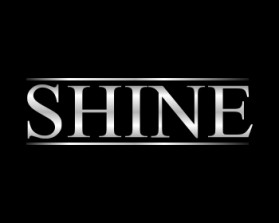 Congrats to Cre8iveVines for submitting the winning entry
Logo Design Contest for
SHINE by Illuminate Designs
by IlluminateDesigns
23CREATIVES
153ENTRIES
25,150CONTEST VIEWS
$125.00PRIZE AWARDED
Company or website name
SHINE by Illuminate Designs
Slogan or Tagline
No information provided.
Describe your company and organization and target audience
Shine by Illuminate Designs is a high end accessory company that uses reflective material in it's products. Illuminate's products are fashionable and keep the customer visible at night. Illuminate will make safety products fashionable, trendy and cool. Target customer: Hip Yummy Mommy moves around the city a lot daily. Has many errands and pick ups and drop offs. Has many social groups and is frequently out with friends. Typical Client #1 Andrea is always busy. Juggling family and work she is always on the move. She is involved in the school her children attend and has frequent social events to attend and host. She is always looking for things that will "make her life easier". She cycles and runs for exercise and loves her car. As busy as she is she does not sacrifice style for convenience and has been thrilled that a company like LuluLemon has given her a product that she judges as stylish to both grocery shop, take the dog for a run and pick the kids up in. She is generous and loving and when she finds something she loves she enjoys 'gifting' it to friends and family.
FULL CREATIVE BRIEF
START YOUR OWN
CREATIVE CONTEST
Fast - see designs in hours
Awesome - choose from dozens of custom designs made just for you
Affordable - We have packages priced for budgets of all sizes
LAUNCH A CONTEST