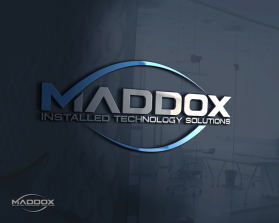 Logo Design Contest
Maddox - Installed Technology Solutions
by HarmonMaddox
Contest received 124 entries and the contest holder has awarded a winner.
Company or website name
Maddox - Installed Technology Solutions
Describe your company and organization and target audience
Our company is currently Installed Technology Solutions. We are a technology company that specializes in surveillance, networking, automation, and customized high end media set ups for both commercial and residential. We are adding Maddox to Installed Technology solutions as an automation and software system of Installed Technology Solutions. Our target audience is commercial businesses and high end residential.
This logo will be used for
Online (Website, facebook etc.)
Print (business cards, letterheads, brochures etc.)
Merchandise (mugs, t-shirts etc.)
Signs (including shops, billboards etc.)
Television/screen
This design should not have this in the entries
-The logo should not resemble our current logo. (We do not like the little man, it makes no sense)
Colors to use in the design
We are going to use one with Gray. We have not decided on the one color though. Please submit your design with the color you think best fits the company. We know we do not want purple or orange.
Briefly describe your contest
New logo for an upcoming, trail-blazing, corporation in the technology industry