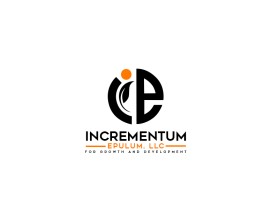 Logo Design Contest
Incrementum Epulum ,LLC
by Europeangio
Contest received 191 entries and the contest holder has awarded a winner.
Company or website name
Incrementum Epulum ,LLC
Slogan or Tagline
For Growth and Development
Describe your company and organization and target audience
Franchise of Little Caesars Pizza the company name is In latin and like the Roman language Latin.
Used the two words for building new locations and develope current locations I am purchasing.
Will be adding new concepts other than Pizza segments.
The design should have the following
Worldly designs so it can relate for European audience as well
This logo will be used for
Online (Website, facebook etc.)
Print (business cards, letterheads, brochures etc.)
Colors to use in the design
Orange, Black, Dark Blues, Blood Red
Briefly describe your contest
This is my first disgn so looking for very creative design