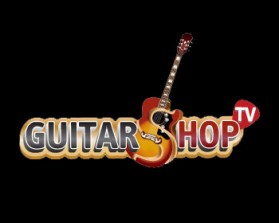 Logo Design Contest
Guitar Shop TV
by rsm
Contest received 151 entries and the contest holder has awarded a winner.
Company or website name
Guitar Shop TV
Describe your company and organization and target audience
The 's' or 'h' in 'Shop' needs to be a guitar (graphic or cartoon) in either tobacco sunburst or cherry sunburst (please Google images to see these classic guitar colors). This is one of the most important elements in the whole design.
The design should have the following
'Guitar Shop' all black, bold or small caps; 'TV' in gold or cherry red. Please experiment with having 'TV' below 'Guitar Shop' on the right. Must be an easily-read font, maybe blocky, definitely masculine and sleek.
This logo will be used for
This design should not have this in the entries
Guitar Shop TV is a fun, cool, polished show that is designed for the serious and passionate guitar player, not the average guitarist who plays occasionally as a hobby. Age range is late twenties to early fifties.
Colors to use in the design
Please do a Google Images search for 'cherry sunburst' and 'tobacco sunburst' to see the colors/guitar styles I'd like to see incorporated in this design.
Briefly describe your contest
Exciting New TV Show for Guitarists