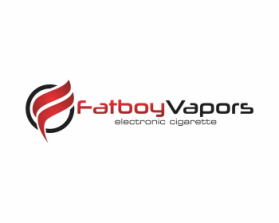 Logo Design Contest
Fatboy Vapors
by Fatboyvapors
Contest received 101 entries and the contest holder has awarded a winner.
Company or website name
Fatboy Vapors
Describe your company and organization and target audience
We are looking for ideas. We are not opposed to humor, abstract, cartoon, or whatever. Create something cool, tough.
The design should have the following
The logo is going to be used in multiple fashions. It will be a sign, with the text "Fatboy Vapors," and an insignia or brand symbol or logo.
This logo will be used for
This design should not have this in the entries
All people who smoke, who vape (to vape or a vaper or vaping is slang for people who use electronic cigarettes.) Age 18+. We serve men and women.
Colors to use in the design
No
Briefly describe your contest
Vapor eCig shop logo: "Fatboy Vapor