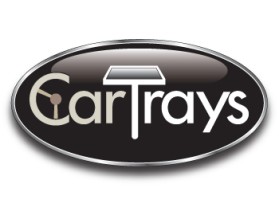 Logo Design Contest
CarTrays
by jaylsunderland
Contest received 82 entries and the contest holder has awarded a winner.
Company or website name
CarTrays
Slogan or Tagline
You don\'t put food on your lap when watching TV, why do you when you\'re driving?
Describe your company and organization and target audience
Up to designer's discretion
The design should have the following
I think an icon with the name included but would be open to other ideas.
This logo will be used for
This design should not have this in the entries
Our target audience is any of the testimated tens of millions of drivers that eat in their car every day while driving. From extreme commuters that travel over 1.5 hours each way to work to traveling business ppl to soccer moms running errands allday
Colors to use in the design
Yes http://img59.imageshack.us/img59/4214/cartray.gif Eventual tray will be mostly black. Tray is very flexible in terms of angles, height, etc.
Briefly describe your contest
Logo design contest