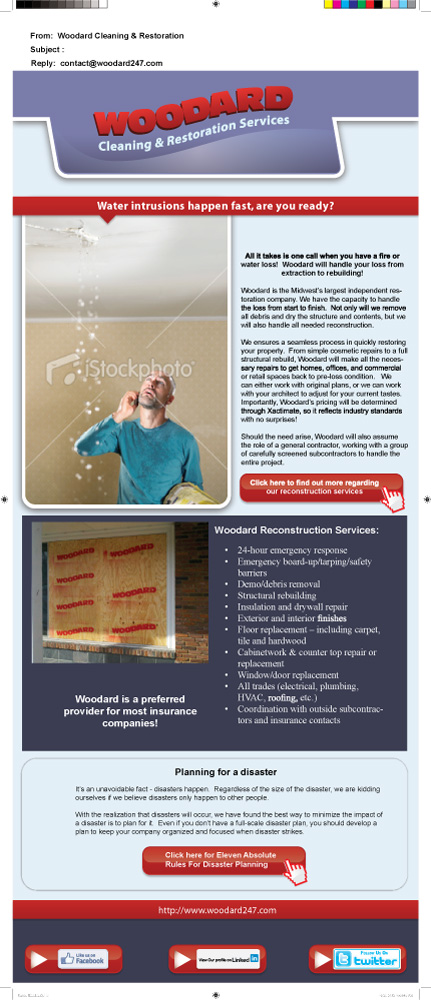 Comments for entry # 569672 Scott
Jul 27, 2012 03:07 AM
Ponax - sorry for the confusion with point #1 above - our question with the header is that it appears that the "Cleaning & Restoration Services" line is somewhat italic...please pull a correct copy from our website. Also, please swap out the social media icons with their smaller versions (F, T, in). Scott
Jul 27, 2012 03:07 AM
Ponax - Congratulations, we're advancing you to the next round. Please consult the instructions for round two work and let me know if you have questions. A couple thoughts on this submission... 1) no need for the email address at the top of the page 2) please add white outlines on all boxed elements - this will assist with the layout updates, as the elements will be cut and dropped onto the form when it's used. 3) please comply with CAN SPAM rules - add street address at bottom of form along with an option to opt out. Thanks - we like your submission! Scott
Jul 25, 2012 03:07 PM
Ponanx - thanks for the submission! We like how you've mirrored some of our website's appearance to bear. Also like the callouts and the manner to click for additional information through out.
Browse other designs from this Graphic Design Contest