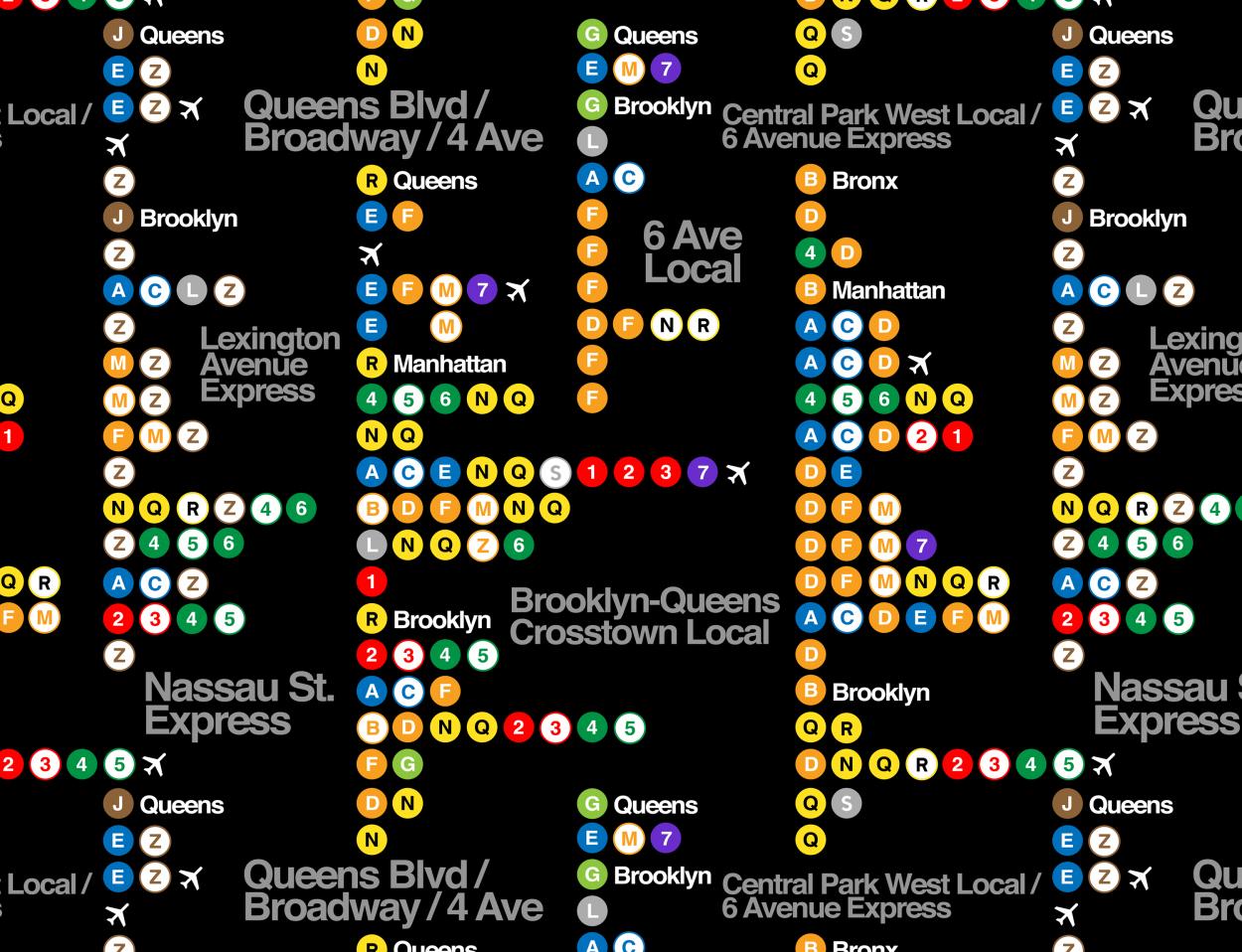 Other entries by Daniel Mauk (7)
Comments for entry # 436520 Daniel Mauk
Oct 24, 2011 03:10 AM
Since I live in Florida and haven't been to NY since 1977, exact colors are just guesses. I've since re-visited the subway line information and matched the color used on that site. This has been done for both colorways. I'm currently refraining from adding more streets as to not clutter up the design. However, if you wish, I will add them. Please see the new entries. Gotham Wallpaper
Oct 23, 2011 07:10 AM
I really like this one. It definitely reminds me of the NYC subway. I see a dark purple for the 7 train. This shade is too dark for the 7 train. Adjust the purple to match the shade actually used for the 7.
Browse other designs from this Graphic Design Contest